Oyster Exclusive: Go BTS with Gucci's Seriously Chill SS18 Eyewear Campaign
Sponsored by Gucci.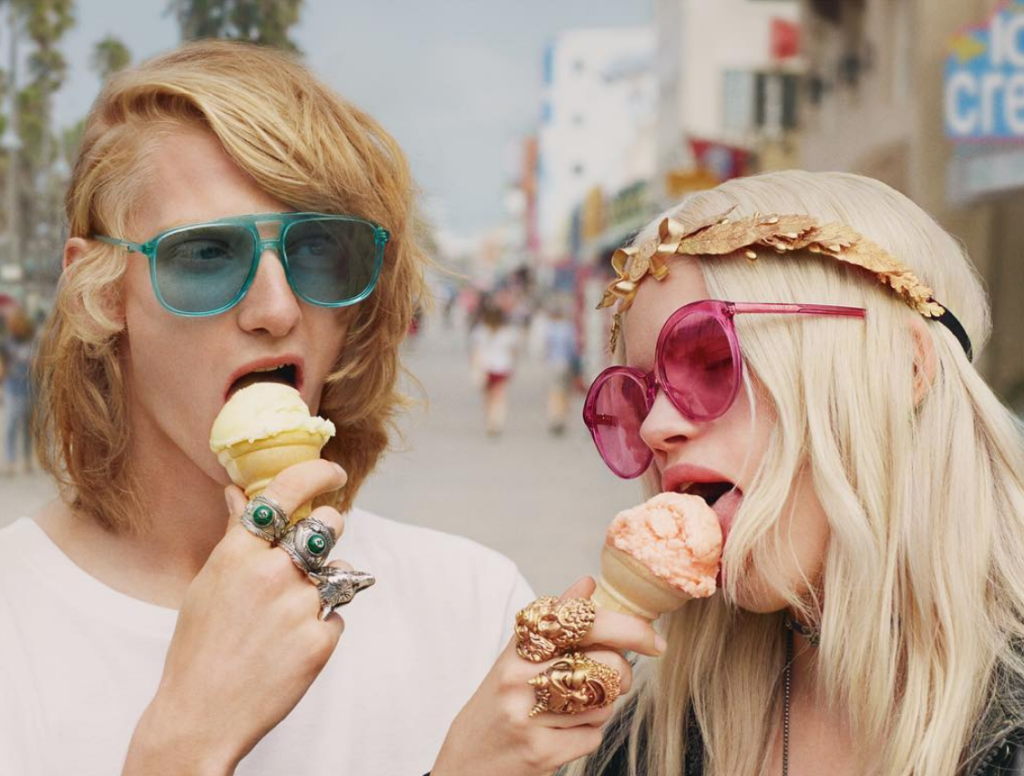 Earlier this month Gucci released one helluva eyewear campaign that features something we can all wrap our decapitated heads, or mouths, around: ice cream.
Gucci have ditched the alien territories and operating rooms and instead went for a sunny and surreally normal Venice Beach boardwalk for the campaign backdrop. Models Stella Lucia and Dwight Hoogendijk, and beaut actress Ni Ni, show off the range of brightly tinted sunnies and super sophisticated shades, while frozen treats drip all over their maximally adorned fingers. And this is exactly where we want to be right now.
Watch the campaign film starring Ni Ni below, and roll through the gallery above to catch all three sun and cream-soaked lookers in behind the scenes glory — where you can see the eyewear, with carefully curved frames and interlocking G hinges, as well as some of the season's best accessories (that gold wreath headband!) in high detail.
** Shop the Gucci SS18 Eyewear Collection **
Photos and Video: Courtesy Gucci