Kylie Jenner Is Just So Into Modern Art
And she actually has pretty decent taste.
Kylie Jenner is a lot of things — but we didn't expect modern art connoisseur to be one of them. That's right, the littlest of the Kardashian Klan is a bonafide art hoe, with pieces by Damien Hirst and Tracey Emin.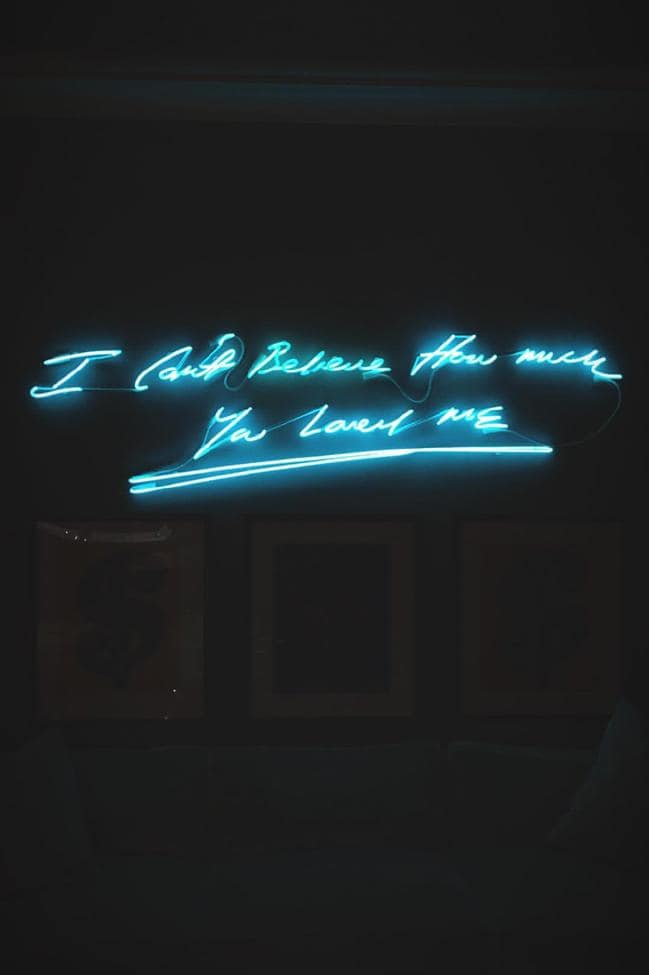 Yesterday, Jenner took to Instagram to give fans a tour of her art collection. Of course, when she said she'd be giving us a sneak peek of her art, I figured that meant she'd have some giant framed photos of herself and maybe some tacky Warhol prints. But no! Kylie's house looks like it's own mini PS1.
Included in the collection are two Tracey Emin neons, one that reads "I Can't Believe How Much You Love Me," and another that says "The Kiss Was Beautiful" above her fireplace. She also has a series of Damien Hirst foil butterfly prints from his recent I Love You series and two Elseworth Kelly hearts hanging by her piano.
Of course, I'm sure there are a fair share of framed selfies, but who am I to judge? Since the 20-year-old definitely has $200,000 lying around, why not spend it on some trendy neon art?
Do you, girl. You're a cool mom.