HUGO Took It Back To Berlin For A 90s Rave SS19 Show
Untz untz untz.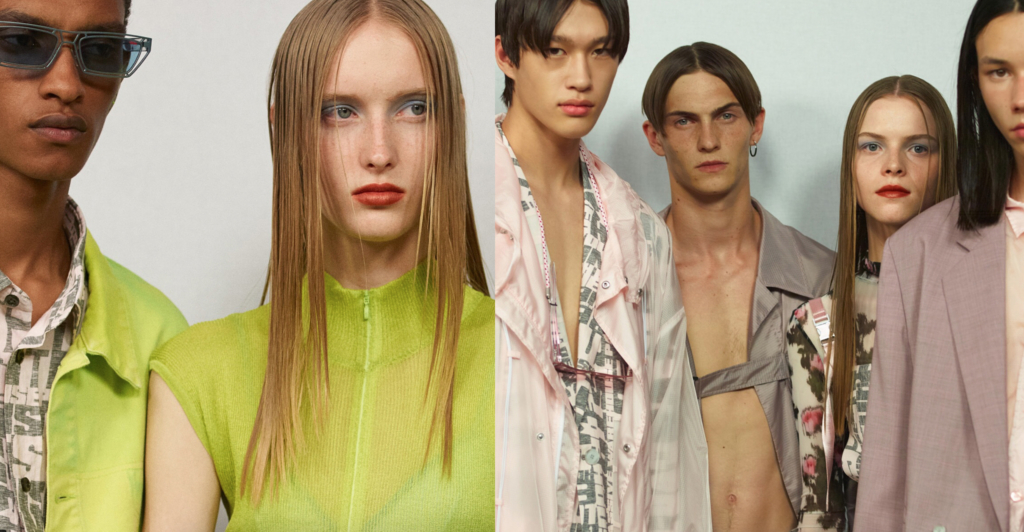 HUGO titled it's SS19 show 'Mixmasters' and drew from hedonistic 90s rave culture for the vibe. It made sense then, for the label to come back to Germany and show the collection at one of Berlin's old techno venues, Motorwerk.
The collection itself had a good dose of DIY / customised sportswear you still find on the bodies inside Berlin clubs, it featured slim 90s silhouettes, sharp women's footwear, and of course dabbled in the chunky sneaker trend.
Models — definitely the most star-studded cast of all MBFW Berlin shows, including Binx Walton and Adesuwa Aighewi (Plus Lottie Moss and Winnie Harlow in attendance) — darted through a hazy set, pumped with smoke machines and flashing lights. By the finale, they assembled on a staircase on stage, framing decks that would eventually house a not-so-techno performance by Wiz Khalifa, followed by Berghain's Marcel Dettmann.
Cop a view of some of our favourite looks above.