#NeverForget #TBT Edition: Madonna And Sean Penn Looked So Damn Good Together
The OG Royal Couple.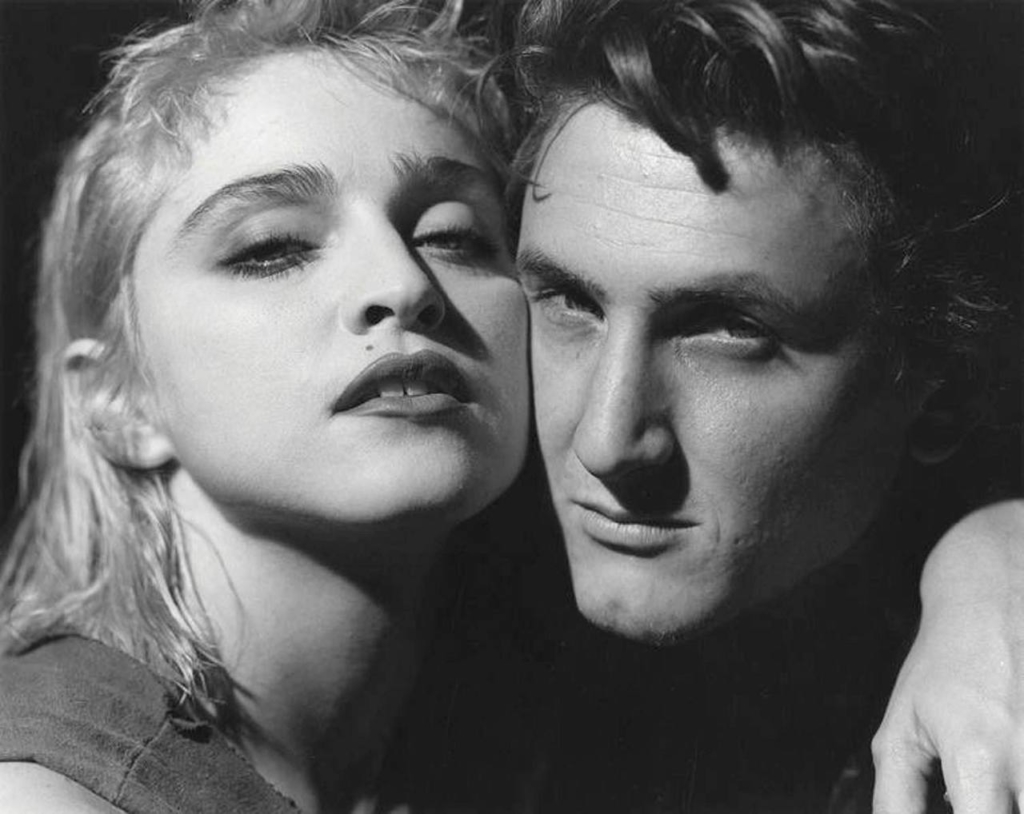 This week, Madonna celebrated her 60th birthday. It's also the anniversary of her marriage to Sean Penn. That's right, 33 years ago, Madge walked down the aisle and married her Shanghai Surprise co-star. And even though the marriage only lasted four short, but tumultuous years, it left us with a practically endless amount of pictures that we lovingly worship. I mean, Madonna and Sean Penn! Plus, it was the late '80s, which means lots of leather jackets and mom jeans. The couple that slays together, stays together — in our memories, at least.
The duo, who were nicknamed "S&M" and "The Poison Penns" by the media, met in February 1985 when Penn visited the set of Madge's "Material Girl" video. It was love at first sight, but not really (the couple swore they started out as "just friends"), and pretty soon the two were engaged and gracing the pages of magazines.
Of course, the relationship was problematic AF. Penn hates paparazzi and publicity, and to this day, tries to stay out of the spotlight at all costs. Madonna, on the other hand, well, she's just a Material Girl living in a Material world, but their love pushed her over the borderline.
By August, the two were married and Madonna was dedicating albums to her hubby (in the liner notes for 1986's True Blue, the singer calls Sean "the coolest guy in the universe). But alas, all good things come to an end, and in 1987, Madonna filed for divorce. Just kidding, she withdrew the papers and the couple got on with their chaotic AF life where they screamed at and beat up lots of directors and paparazzi photogs, and Madonna reportedly filed an assault charge against her husband. Since then, she's repeatedly said she never filed charges against Penn and that any claims he was violent with her were completely bogus. Crimes of Passion, am I right?
Sadly, when 1989 rolled around, Madonna filed for divorce again — and this time it stuck. Penn went on to marry Robin Wright, and after their divorce, even got engaged to Charlize Theron. Madonna, of course, dated Dennis Rodman and personal trainer Carlos Leon before marrying Guy Ritchie. Her list of post-Penn flings has supposedly included Warren Beatty, David Blaine, Alex Rodriguez and Sandra Bernhard. What a roster. But just last March, during an interview on The Late Show with Stephen Colbert, Sean Penn told the host he still loved Madonna "very much" and would always "hold a special place in his heart for her." Cute.
Even Kanye's a fan of the couple. Remember on Valentine's Day when the rapper briefly returned to Instagram and posted a bunch of photos of other iconic couples? He included a nice black and white shot of Madge and Sean Penn. So, you know if Kanye's into them, then they must be cool. And just for further proof, we've included some of our favorite images of the couple to celebrate what could've (should've?) been their 33 year wedding anniversary.
RIP to one of the '80s best looking couples (and one of the only celebrity duos I'll ever care about). First loves never die — or something. And hey, maybe Sean could finally tame MDNA's Rebel Heart. Fingers crossed for a reconciliation.