Angella Choe Shoots Cardi B's Birthday And 'Quavo Huncho' Album Release Party
Royals.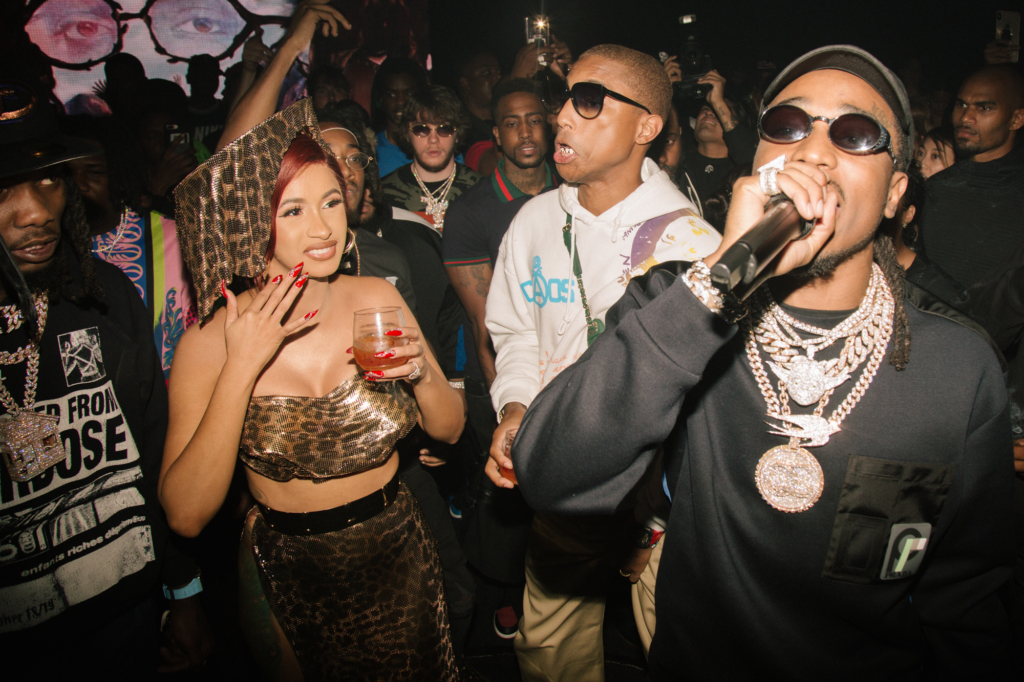 Last weekend in LA, Quavo (of Migos) launched his debut solo record Quavo Huncho and it just so happened to be Cardi B's birthday. So, rap's royalty came out double time to support.
Our girl Angella Choe was on he ground — snapping away at Cardi, Offset, Takeoff, Quavo and his mum, J. Rich, Pharrell, Drake, Kamaiyah, 21 Savage and the rest, all in solid looks from Laurel DeWitt, Prada, Gucci, Chanel, Tommy Hilfiger and Adidas.
Tap the gallery above to get a good look.