Important: The New Gucci Campaign Stars Heaps Of Cute Little Pigs
Rip snorter.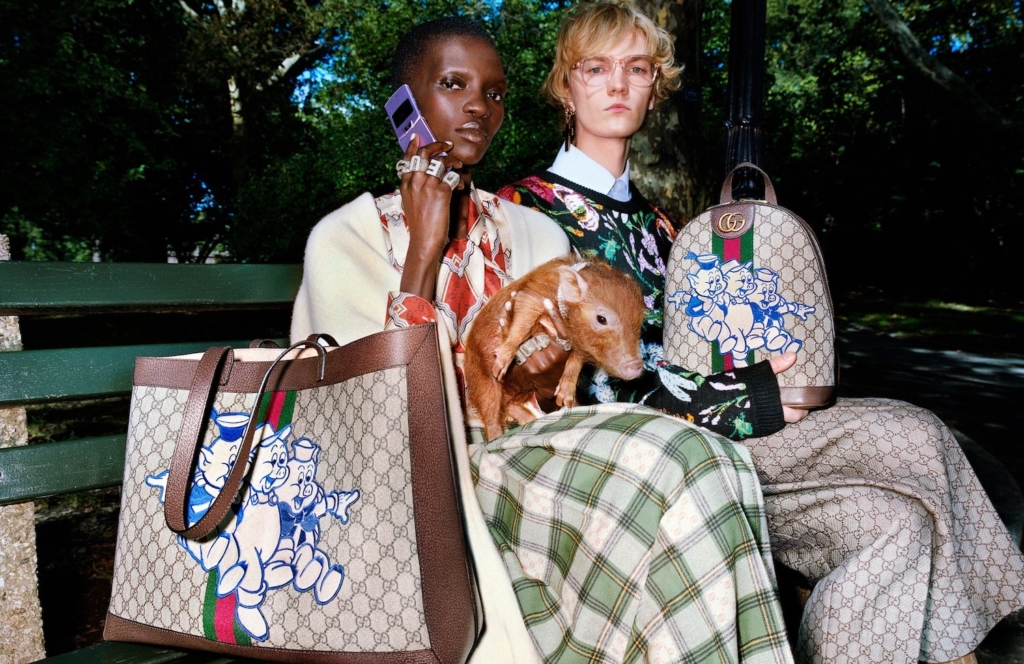 Of all things — severed heads, aliens, memes, raves, Harry Styles — Gucci seems to have really hit a nail on the head when it comes to campaigns featuring cute animals. The people love 'em!
For this Chinese New Year capsule collection, we get not only a collection that is covered in pigs, but a campaign that is too. Shot in Manhattan by Frank Lebon, we see the little rip snorters hanging in Central Park, on stoops and inside houses that have crisp linen and chandeliers. Very posh.
The collection itself is 35 pieces of hog, embellished with Walt Disney's Three Little Pigs motif, which looks so damn good dancing across supreme totes and wind breakers. The story's moral (hard work pays off) runs thick through the collection too — a stand-out piece branded with a flying pig and the quote "Do you believe in collaborations between dead couturiers and living designers?" is the tea.