Gucci Takes On Identity, Anonymity And Reality For FW19
Also strobe lights.
Fashion is a fickle industry, but if there's one designer who consistently turns out killer collections, it's Alessandro Michele. Earlier today, the designer took over Milan Fashion Week to present his Gucci FW19 collection. Even before guests arrived at the location, which was covered in over 120,000 LED lights and a 100-meter long mirrored runway, they knew they'd be walking into a Gucci masquerade. Before the show the brand sent attendees a plain white mask, hinting at the theme of the collection.
Once the show started, models wore similar masks, as well as studded cat-masks, eye-patches and wrap-around sunglasses with coloured lenses. Overall, the accessories — giant studded collars, chunky cross necklaces, knee pads and spiked harnesses — were the loudest part of the collection. Michele, who's made his mark at Gucci by creating print-heavy bold collections that pair prints with prints and more prints, showed a decidedly toned-down collection — at least, in the world of Gucci. Male models wore oversized, awkward suits and 70s-style two-piece looks, with a few ruffled blouses and Gucci collaborator Dapper Dan-influenced B-boy looks sprinkled in; female models wore everything from ruffled babydoll dresses to Annie Hall-style argyle sweaters and pants. Unlike previous seasons, where the theme of the collection felt at least a little bit more obvious, this range went from one decade and style to the next. But the thing about Michele, and his take on Gucci, is that it doesn't really matter — the through-line is that it's Gucci, and looks really good.
Highlights included: a plaid babydoll dress and green gypsy gown that Stevie Nicks would've loved; extra high-waisted suit trousers paired with an Edwardian blouse; the lace tights; and pretty much all of the suits. And though the masks made things feel a little more new wave-meets-Jason than any kind of masquerade ball, Gucci is definitely Jason's best look.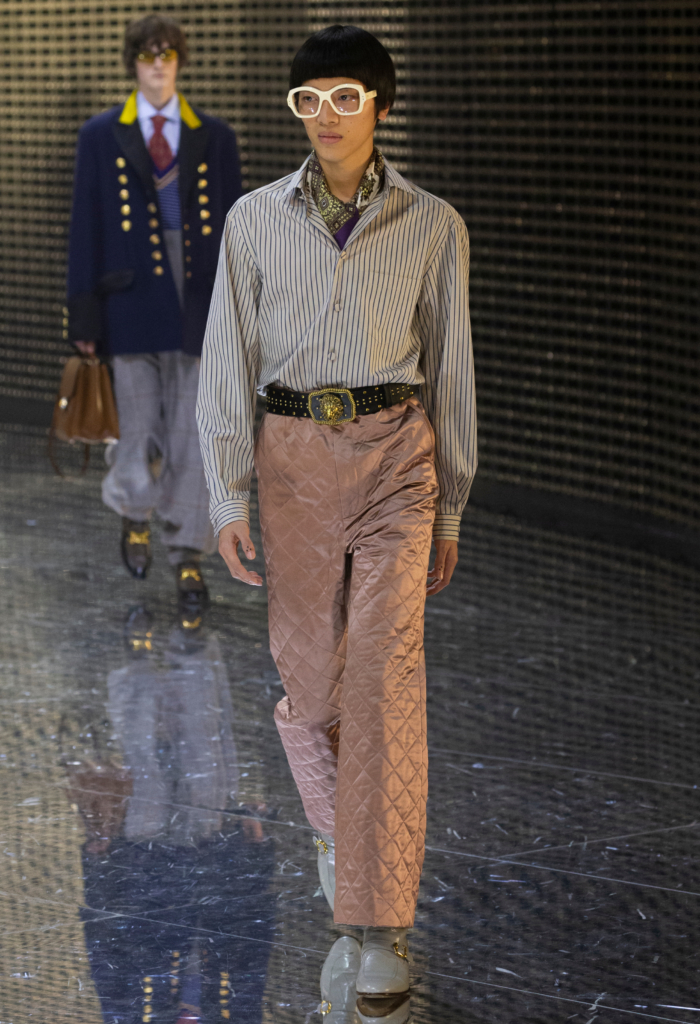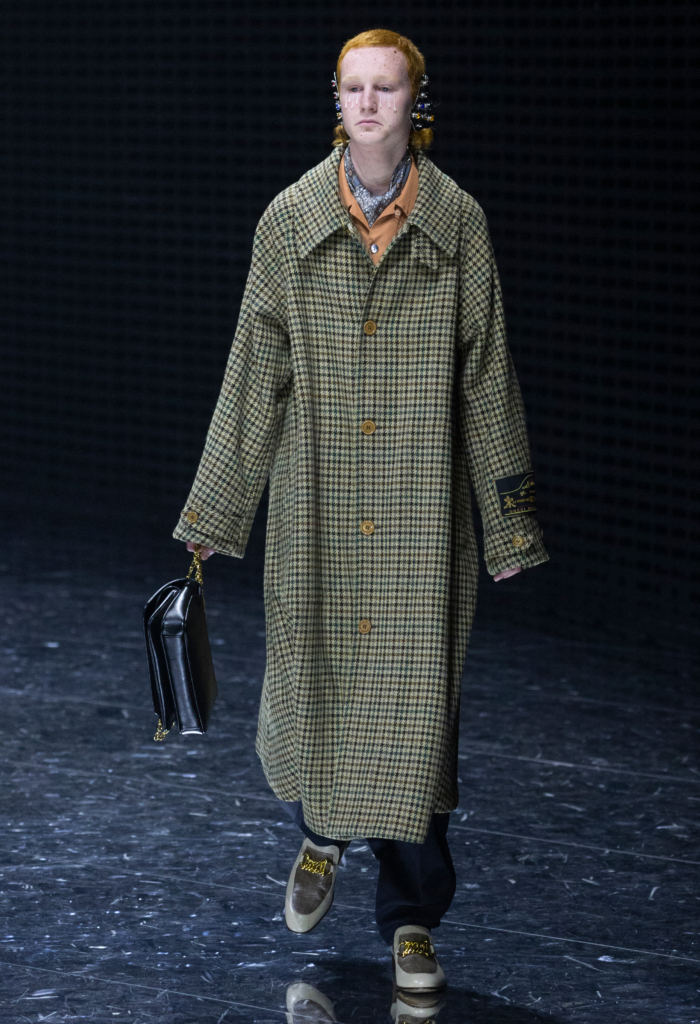 Images Courtesy of Gucci and Getty Image