Gucci Taps Global Music Makers To Launch New Cultural Collab #GucciGig
I'm with the band.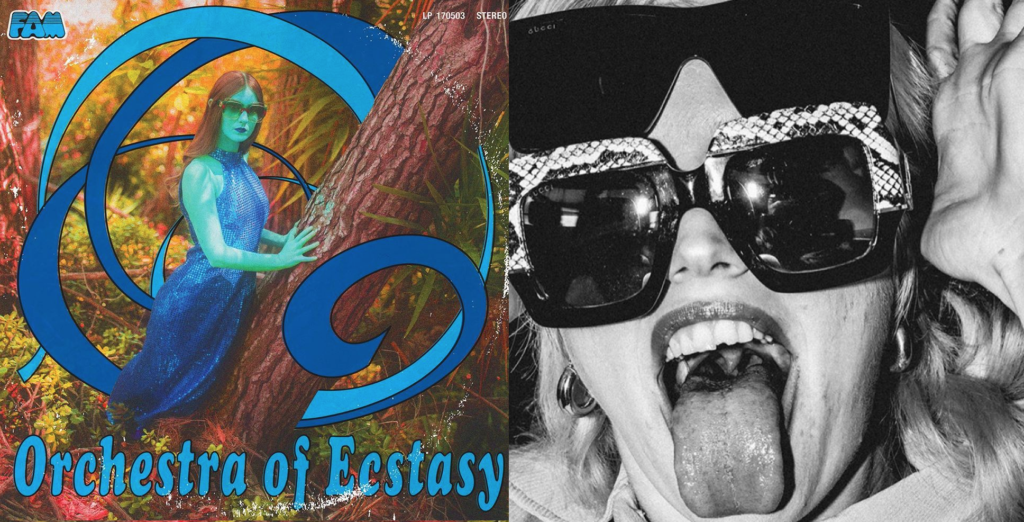 Alessandro Michele's Gucci is not shy of the culture. Dipping in and out of references that span the heights of mainstream and the deepest darkest parts of counterculture, the house has launched more cultural collaborations in recent years than we have room to list. This time, Gucci looks to the visual traditions of gigs, clubs and festivals, in support of their new eyewear collection and the oddballs who inspire Michele endlessly.
"For the project, 12 musicians from all over the world were asked to represent their personal experience of live performance through exclusive shoots, videos or artwork, pairing with collaborating partners – artists, illustrators, photographers, videomakers and graphic designers," a release from Gucci says.
The launch of the project has been timed perfectly with the debut of Gucci's Spotify account, where each musician involved here with be creating playlists for just about any mood you (or Michele) can think of.
Musicians involved include (drumroll pls!): Alex Cameron (in collaboration with Jemima Kirke and Jack Ladder); Yves Tumor (with Jordan Hemingway); Curtis Harding (with Matt Correia and John Zabawa); band Amyl and the Sniffers (with Jamie Wdziekonski); Cole Alexander of Black Lips and Crush (with Ariana Papademetropoulos); Lou Doillon; Jehnny Beth (with Johnny Hostile); band Kikagaku Moyo (with Alessio Vitelli); Weyes Blood (with Taylor Giali); Populous (with Odd Arts), Connie Constance (with Sophie Jones and Morgan Benjamin); Merry Lamb Lamb (with Somewhere Nowhere Studio).
Watch the project unfold on Gucci's insta, and follow the leads through the app, podcast and Spotify so you don't miss a beat.