Gucci's Cruise 2020 Show Salutes The Importance Of Legal Abortion
This is it.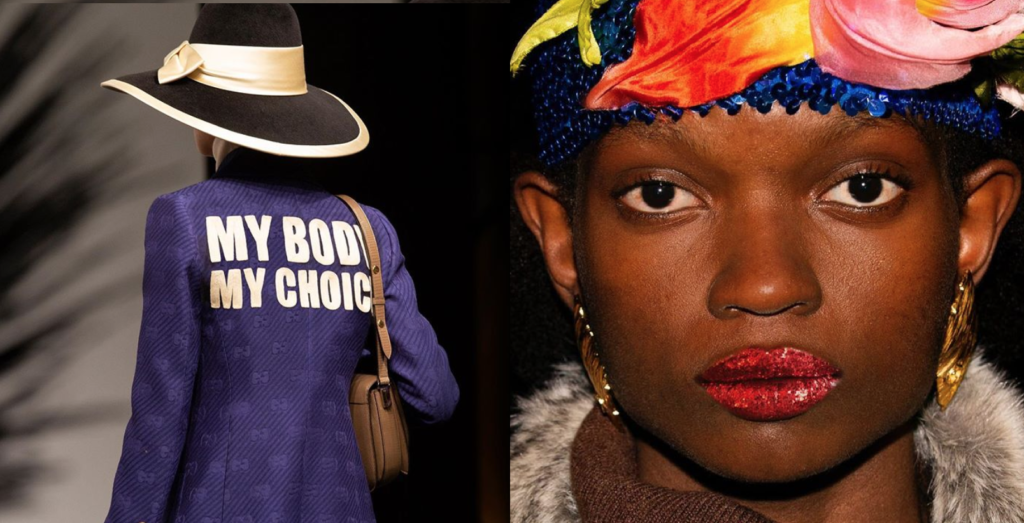 Gucci's Cruise 2020 show was many things, as it always is. But a firm reflection and hard salute to the laws Italy introduced in 1978, that protect women who are soon-to-be mothers or soon-to-not-be mothers, was what the show most importantly was.
"Among other citations, there are some references to the Seventies, a moment in time when boundaries were blurred compared with nowadays," Alessandro Michele told WWD. "It was a historical moment when women – finally – rejected all the constraints that were imposed in the previous centuries and they became free. That's why I am paying homage to the Italian law regarding abortion, the law number 194. It's unbelievable that around the world there are still people who believe that they can control a woman's body, a woman's choice. I will always stand behind the freedom of being, always."
The collection's concept was cemented with the date 22.5.78 (the day that abortion became legal in Italy) embroidered across a small but heroic cape. Feminist (and accurate) slogan "My Body, My Choice" also appeared across clothing. And an evening gown had a uterus beaded onto it. Not lacking any depth here, the collection is simply a beautiful bonus to the work Gucci already do advocating for gender equality and women's rights with their Chime for Change campaign — which has already raised $15 million to support projects that benefit girls and women across the globe.
Images: @gucci, @guccibeauty