BRB While We Obsess Over The New Gucci Campaign
👀👀👀👀👀👀👀👀👀👀👀👀
Gucci knows campaigns. And though their latest doesn't feature Harry Styles or any cute farm animals, it does reference vintage ad campaigns from the '50s through the '80s, and is still dope af. Shot by frequent Gucci collaborator Glen Luchford, the Gucci Prêt-à-Porter campaign stars a group of models, including Hayett McCarthy, in a series of photos that document a fictional Gucci runway show. It's all business and runways and fashion elites and stylists — a decidedly maximalist vibe for an overtly maximalist A/W '19 range.
Along with the campaign, the brand also released a throwback campaign film that channels all the '50s, '60s, '70s and '80s glamour of the fashion world — from the middle of the runway to behind the scenes.
Peep the imagery and video, below. Oh yeah, and all hail Alessandro Michele. Still.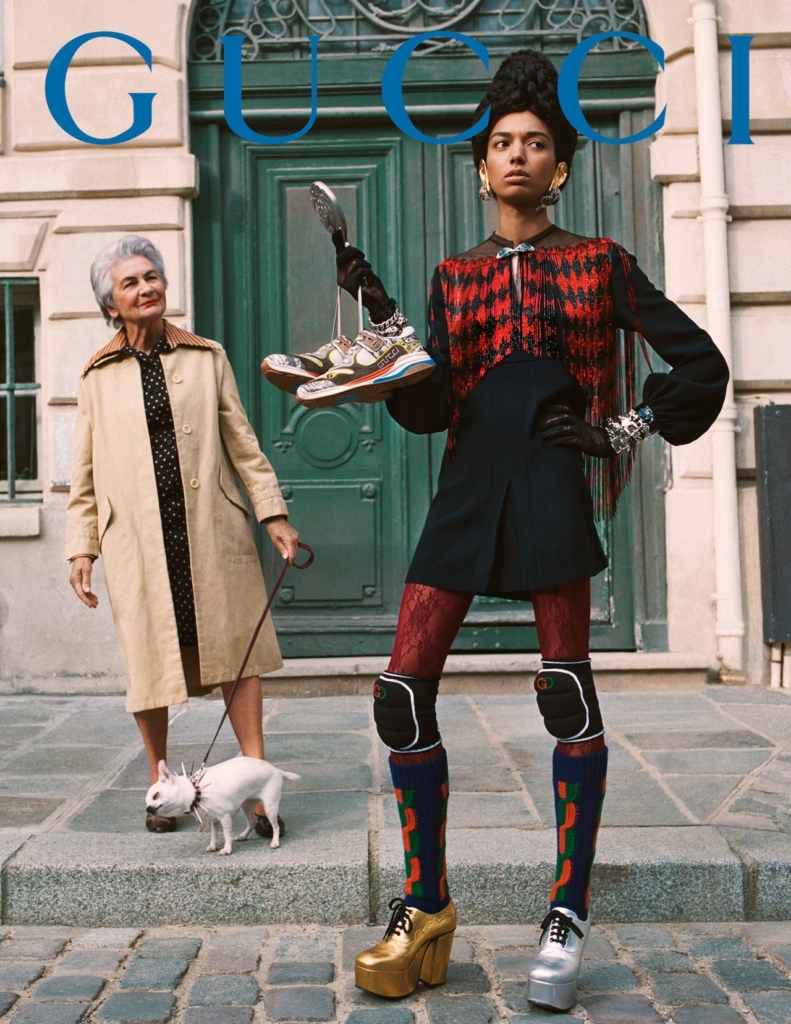 Images: courtesy of Gucci