Grimes Declares The End Of 'Human Art' And Live Music, Details New Album
"Everyone wants to be in a simulation."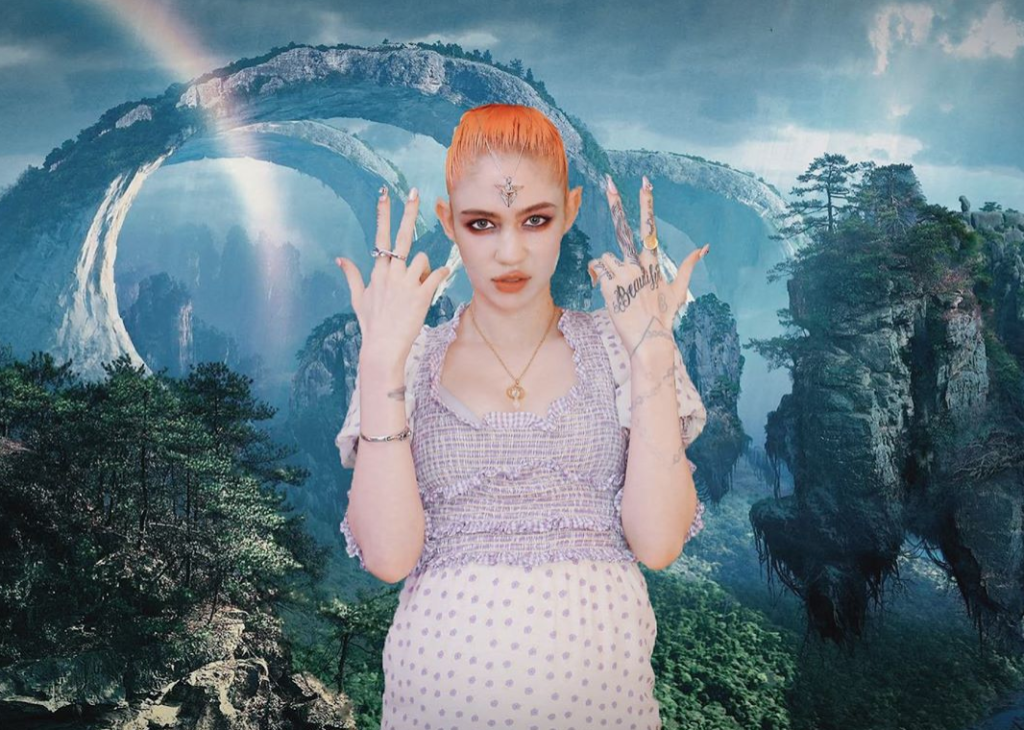 Grimes is hot property rn, and that's because she recently revealed hard plans to release — finally! — her new record Miss Anthropocene. So far, we know it has album art that features "the program the new gods use to edit and design the simulation," it consists of 10 tracks, including the already released 'Violence' and the just now released 'So Heavy I Fell Through the Earth' (below), and the whole thing arrives February 21, 2020.
With all that, it's no surprise she's starting to speak to select press already. The most interesting convo of late might just be the one she has on Sean Carroll's Mindscape podcast — where she tapped into her neuroscience past and spoke about artificial intelligence's impact on the future of music, art and life.
"I feel like we're in the end of art, human art," she suggested. "Once there's actually AGI (Artificial General Intelligence), they're gonna be so much better at making art than us… once AI can totally master science and art, which could happen in the next 10 years, probably more like 20 or 30 years."
She also has some predictions about the music industry: "I think live music is going to be obsolete soon… DJs get paid more than real musicians."
"People are actually just gravitating towards the clean, finished, fake world," she added. "Everyone wants to be in a simulation. They don't actually want the real world. Even if they think they do and everyone's like, 'yeah, cool, live music!' if you actually look at actual numbers of things, everyone's gravitating towards the shimmery perfected Photoshop world."
But that doesn't stop her trying to acclimate. Next week Grimes will be at Art Basel for her 'BIO-HAQUE' performance — featuring Nina Kraviz and Sophie — which, despite it's v artificial vibe marketing material, we assume the 'anti-aging rave' will consist of at least some live music.
In the meantime, check that 'So Heavy I Fell Through the Earth' track we mentioned before: