Get To Know Baker Boy, The Australian Rapper Inspiring Us To Work Harder And Better
"Trying something new is always scary but, once you do it, it's fun."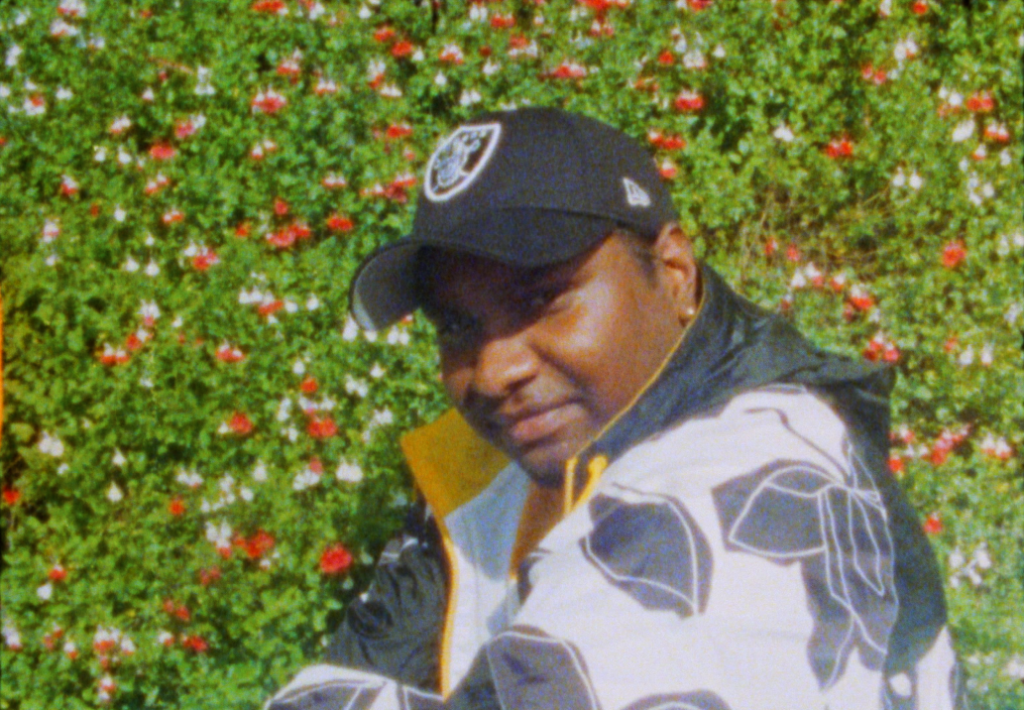 Nike's recent Air Force 1 campaign, 'All For 1', has been driving home motivating messages that speak to working hard not just for yourself, but for those around you. Through the brand's collaboration with Melbourne's Real Youth Music Studios (RYMS) run by Drummond Street Services, we've been so lucky to meet a small crew of brilliant Australians who are basically our new heroes. Along with Remi Kolawole and Kristy Lee Peters, one of these young talents is Danzal Baker, aka Baker Boy — a beautifully humble source of inspiration not only to the young ones who share his remote community upbringing, but also to good-time legends like Dizzee Rascal.
It's hard to pin one reason for Baker Boy's success so far because he does so many things that are so good. Like, really good. He is the first Indigenous artist to have mainstream success rapping in the Yolngu Matha language — making him an excellent candidate for stepping in and speaking words of encouragement to a diverse chunk of Australian youth, who also want to take pride in the language they grew up with. He is loud and proud and assured of who he is and what he wants from life, which is such a cool energy to witness, and he really wants to share that with people. Plus, his music is busting at the hips with reason to dance and be totally free — something almost anyone on earth can appreciate. Ah yeah, and he also received the 2019 Young Australian of the Year Award. No biggie, right?!
It's little wonder Nike and RYMS tapped Baker Boy to take on a mentor role in their workshops. And thank gosh they did — we've been biting at the bit to score some time with him, to get the goss on Dizzee and to find out just how he keeps himself so damn motivated.
Hi! Can you tell us a bit about yourself?
My name is Danzal, but I also go by the name of Baker Boy. I'm 23 years old and from North East Arnhem Land in the Northern Territory. I grew up in a remote community on a little island just outside of Darwin — Yurruwi is the traditional name and Milingimbi is the English name — and then came to Melbourne to do some dancing and became a rapper.
Right off the bat, I have to ask: how did it feel to be handpicked by Dizzee Rascal for his Aus tour?
To be handpicked by Dizzee Rascal was pretty amazing. I mean, it was bonkers. Our first performance was at the Melbourne Forum and man, it was so good and it was amazing to just hang out in the greenroom and talk. I'd seen this guy on TV when I was just a kid in a remote community, and to actually be there and meet him was crazy. I was like, 'Am I dreaming or am I just imagining this? Am I still, you know, back in the community watching this on TV or something?'
How important is it, as a young artist, to receive this kind of recognition or affirmation?
When I was touring with Dizzee Rascal, there was this moment in the green room after he had finished performing, where he walked up to me and said, 'Can you rap for me in your language? I want to hear what it sounds like.' So, I rapped for him in Yolngu Matha and he was like, 'Yo, this is amazing!' Then he asked me to play the didgeridoo — Yidaki — and he lost his mind. It was really cool. For a young artist, to receive recognition from a big artist is really amazing.
And how did it feel when Nike approached you to collaborate on the RYMS workshops for the 'All For 1' campaign? What have you enjoyed about this partnership with Nike?
It's really exciting for me working with the young people at RYMS — it is really cool and involves something that I enjoy doing and I'm comfortable with. So, as soon as they asked me, I said 'yes' — as I get to work with young people and help them out. When you're in a remote community, you need someone like me to be out there helping young ones to have hope. Giving them hope is really important.
The Nike Air Force 1 has always been about the people. Thinking about the 'All For 1' campaign, is there a defining moment when you felt like your artistic community really had your back?
Remi helped me out with my first performance at Triple J's Live At The Steps and it was amazing to have him up on stage with me — it made me feel a lot more comfortable. It was one of my first times performing and rapping on stage, so having him there to support and keep me grounded, and to help me out with how to act and how to feel while on stage, was an amazing experience.
"Hearing my dad say that I'm like a superhero is what motivates me to do what I do."
You've really taken on the responsibility of guiding your community in the right direction. Why is it important for you to strive for this?
For me, guiding the community in the right direction is more about education. The music, video clip, rapping and writing sessions are all part of the education. It helps people to think and to tell a story. Listening to my story through music, you get to learn a language, a culture, and learn the experience of living in a remote community. The same goes for people who live in a remote community — it's a bridge for them to know what it's like to live in a city.
What motivates you to try to drive change in your community?
What really motivates me to do what I do is how important it is to share and live your culture, and also change people's lives through music… being positive, helping out and educating the community. It's really cool that you get to teach both sides — the city and the remote community — because they are totally different worlds. To see someone who came from a remote community start living in the city and adapt to it has kind of paved the way for a lot of young people who are in the remote community and finding it hard to pursue their dreams and goals. What motivates me is seeing them having a go and not wasting any opportunity that comes their way — taking that one step forward. And simple things like getting a phone call from my dad… when he walks to work in the remote community, he sees a lot of kids saying, 'Hey, I'm going to be the next Baker Boy!' Hearing my dad say that I'm like a superhero is what motivates me to do what I do.
What are a few key messages you are trying to pass on to the younger community, to set them up for success?
I think it would be awesome to see more kids out there doing stuff and not being embarrassed by themselves — being loud and proud of who they are and where they come from, feeling comfortable in their own skin. Like, 'Yes, I'm here. I'm ready to go. Let's do it!' Trying something new is always scary but, once you do it, it's fun.
And what about the support you've received — you're the first Indigenous artist to have mainstream success rapping in the Yolngu Matha language — what's the most rewarding feedback you've had so far?
A lot of my family called me to say, 'You're doing us really proud, it's amazing that you get to share our stories and our culture through music.' Our language is really important to keep for the next generation — it's one of the oldest living cultures in the world. It's amazing to have people come up to me appreciating that I rap in my language. There are about 250 Indigenous languages around Australia and for me to get out there — it's helping a lot of schools teach about the importance of language.
What are your favourite subjects or messages to rap about and why are these important you?
When it comes to writing or what I talk about, it's basically dancing. I don't know why — I think dancing makes you feel happy and it's a place where you can express yourself through movement. For me, I grew up dancing my whole life and seeing people dance makes me want to dance.
Through your work with the community, you focus on reconnecting young people with music, language and video — why these three things?
Getting the younger community connected to music is amazing because a lot of them love to have a speaker and blast music whenever they want. There are a lot of kids in schools who jump on the internet, or on YouTube, and watch video clips — most of them have some kind of dancing in it and they get inspired by it. That's how I learned how to rap and dance… and also act.
If you could change anything about your journey so far, what would it be?
I don't think I would change anything — we can change the future, but we can't change the past. Whatever happens, happens. But you have to keep in mind that you are in control of your own future.
Air Force 1 is an iconic Nike silo and a symbol of hard work, authenticity and self-expression…What does hard work mean to you in this context?
Hard work is when you see a lot of good changes around you. If it's something that you love, you have this passion where you keep working, and you start seeing a difference and the impact that you have on the people around you.
And what does success mean to you? Do you have one final goal in mind, or is it always changing and moving bigger as you get better?
Success means that you get bigger and better, doing amazing things for your community.
"We can change the future, but we can't change the past."
Tell us about your workshop with RYMS. What did you focus on?
Working with the talented young humans at RYMS was an amazing thing to do — I taught them a lot of dance and music writing, and also talked about how amazing it is to have different cultures in one place and share their heritage. Being strong and proud.
What do you hope these young people will take away from their experience with you?
I hope they get the clear message that they can do whatever they want. They're in control of their own futures. They can work hard and keep believing and hoping that everything is going to be awesome.
Video and stills: Freya Esders
Produced by Oyster in collaboration with Nike