Watch The Trailer for The New Goop Series On Netflix
BRB I need to steam my vagina.
If you watched the Golden Globes this year (or frankly, even if you didn't), then you know: Netflix has taken over the damn world. Literally every show that's worth anything these days is a Netflix original, and they've been hitting us with new docuseries, like their version of Making The Band with Nasty Cherry, basically every month.
This month, it's time for one you never even knew you needed: the goop lab. That's right.
BTW, that wasn't a typo either. The show is actually written in all lowercase letters, 'cause you know, health and beauty and wellness 'n stuff.
Hosted by Gwyneth, along with Goop's chief content officer Elise Loehnen, the series will follow the wellness ~maven~ as she consults doctors, "alternative health practitioners" and a bunch of other Goop-style people on a bunch of Goop-style topics including: energy healing, psychedelics, cold therapy, psychic mediums and orgasms.
BRB.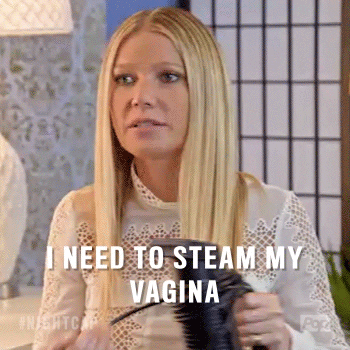 "the goop lab explores the universal questions we're inherently curious about," said Paltrow in a statement. "We took the open-minded approach that we've cultivated at Goop and applied a different, visual lens with Netflix. In the process, we found new ways to answer this: How do we make the most of our lives?"
Tell us, Gwyneth. We NEED to know.
The six-episode series drops January 24. Watch the trailer, below.