Here's Everything We Know About The 'Gossip Girl' Reboot
XOXO
Remember when we told you there was going to be a Gossip Girl reboot? And then remember when we confirmed it was real and was going to be on HBO? Well, you can pull out your headbands and start your Blair and Chuck ship accounts on Instagram, because it's happening, and here's what we know:
The reboot will have a first season filled with ten episodes, and the directors made sure the show would have a diverse cast. The show will take place at Constance Billard  eight years after the original Gossip Girl site went offline. So many questions: Do they have the same uniforms? Will Headmistress Queller still be in charge? Does this mean our new cast even knows who Serena, Blair, Dan, Chuck, Nate and Lil J are? According to the synopsis, "anew generation of New York private school teens are introduced to the social surveillance of Gossip Girl. The prestige series will address just how much social media – and the landscape of New York itself – has changed in the intervening years."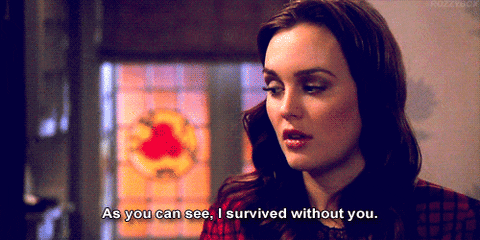 While showrunner Joshua Safran, who also helmed the original, said the now show is "not a continuation or a sequel. It truly is looking at a different angle," he did say that thinks it "very much represents where we will be at in 2020 when the show airs."
Of course, that means there are no new actors playing Serena or Blair, but rather a whole new set of Upper East Siders to hook up with each others boyfriends and pour yogurt on other people's heads on the steps of the Met. The cast will include actors Whitney Peak, Eli Brown, Emily Alyn Lind, Johnathan Fernandez and Jason Gotay, according to The Hollywood Reporter. Though, that doesn't mean we might not get a cameo. Executive Producer Josh Scwhartz told the press at the Television Critics Association, "We've reached out to all of them to let them know it was happening, and we would love for them to be involved if they want to be involved." But there will be one familiar face, err voice, in the mix. That's right: Kristen Bell has confirmed she will return as the narrator and voice of Gossip Girl. So, thanks.
"It felt like there was something really interesting about this idea that we are all Gossip Girl now, in our own way, that we are all kind of purveyors of our own social media state, and how that's evolved and how that has morphed and mutated," Schwartz continued, "and telling that story through a new generation of Upper East Side high school kids just felt like the right time."
Bottom line:
Do you think we'll find out what Georgina Sparks is up to?