Oyster Beauty How-To: Hyunji Shin For Oyster #106
Wet 'n' wild.
For Oyster #106, we shot underwater angel Hyunji Shin in a dreamy look that we haven't been able to stop thinking about ever since. See the full shoot here, and follow the step-by-step instructions below for your own wet 'n' wild moment. 
Step 1: For this lush, wet skin look, use MAC Essential Oils and massage into your skin in circular motions to stimulate circulation for extra glow — like you've been all sporty but without the effort. Highlight under your eyes and the top of your cheekbones with Prep And Prime Highlighter.
Step 2: The great thing about this look is you can afford to get a bit messy. Lightly blend around the upper and lower lash line with MAC Paintstick in Landscape Green — the line should be smudgy so your eye still looks soft. Brush 224 is a winner to blend out the colour. Use studio Chromagraphic Pencil in Hi Def Cyan and focus on smudging the shape up towards your temples, which will give your eye more lift. Colour for days!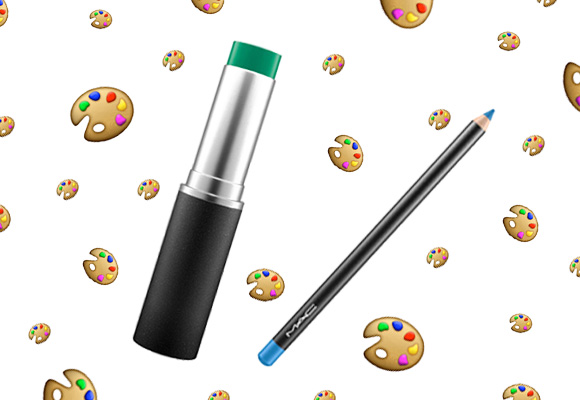 Step 3: For a flush of pink, use Cremeblend Blush in 'Posey' and press high into the top of your cheekbones with your fingertips, blending until it just connects with the colours around your eyes.
Step 4: Let people be lost in your eyes by keeping the lip soft. Angel Lipstick by MAC is a great choice, and you can add a soft gloss over the top to match the dewiness in your skin. We like MAC Lipglass best for this!
Step 5: Add gel to your hair whilst damp and slick it back into a tight ponytail. Pull out the shorter strands from the front of your hairline and style these as you would like. Lash wand 204 is great to help you separate and smoothly arrange the strands across your face.