Sam Stephenson Captures Mental Health Struggles Right Where They Happen
Lived experience.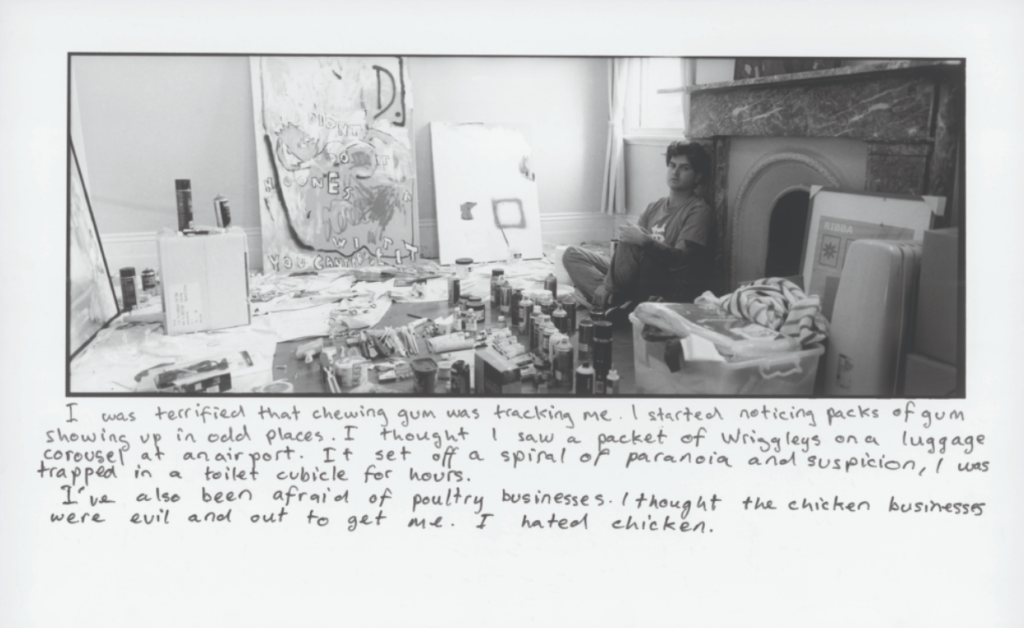 Sam Stephenson has been documenting his friends for a decade. He mostly captures them inside of share houses or on top of skateboards, doing whatever it is you do while you're growing up — causing trouble, testing boundaries, getting caught, laughing, thinking, living.
For a recent body of work, 'Lived Experience', which exhibited at China Heights towards the end of 2017, Stephenson started a conversation around mental health. He asked his friends to sit for him within their own personal and safe spaces. When the photographs were printed, he invited them to write something about their own lived experience. Having his own journey with mental health maintenance and recovery, Stephenson found that talking and storytelling always seemed to help.
At first he found himself speaking to people who'd not been through anything similar, but later in life he'd run into people who had. 'Lived Experience' documents both the frequency and normality of ups and downs, delusions and paranoia, and aims to make awareness bigger and stigma smaller.
Photos courtesy of the artist and China Heights
Originally published in Oyster #114