The Weeknd And Adam Sandler Will Star In The Safdie's New Movie
Iconic duo.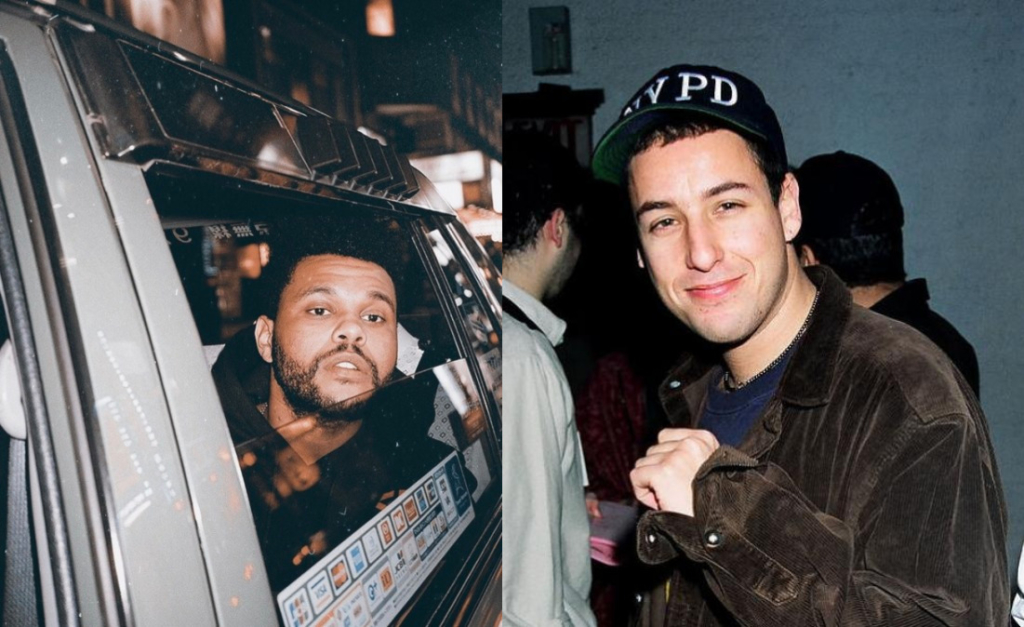 Bella Hadid should be nervous… The Weeknd's got a new partner in crime. And no, he didn't get back together with Selena Gomez, he's just been busy working with Adam Sandler on the Safdie Brothers latest film. Uncut Gems, "a crime thriller about Howard Ratner, a charismatic New York City jeweller always on the lookout for the next big score," will be The Weeknd's first film, and the Safdie Brothers first since 2017's critically acclaimed Good Time. Although he didn't share any information about his character, The Weeknd did confirm on Twitter that he'll be starring in the film. 
What we do know is that it will follow Sandler as Ratner through a "series of high-stakes bets that could lead to the windfall of a lifetime," leading him to "perform a precarious high-wire act, balancing business, family, and encroaching adversaries on all sides, in his relentless pursuit of the ultimate win."
Other information about the feature is scarce, but for those of us (ahem, everyone) who liked Good Time, and the Safdies gritty 2014 debut Heaven Knows What, we're stoked to hear that Toronto International Film Festival director Cameron Bailey told IndieWire that Uncut Gems is "probably the most Safdie movie you've ever seen."
Can't wait.