#neverforget Movie Edition: All The Ways 'Looking For Alibrandi' Made Us Feel
"I am what I am and all I want is freedom."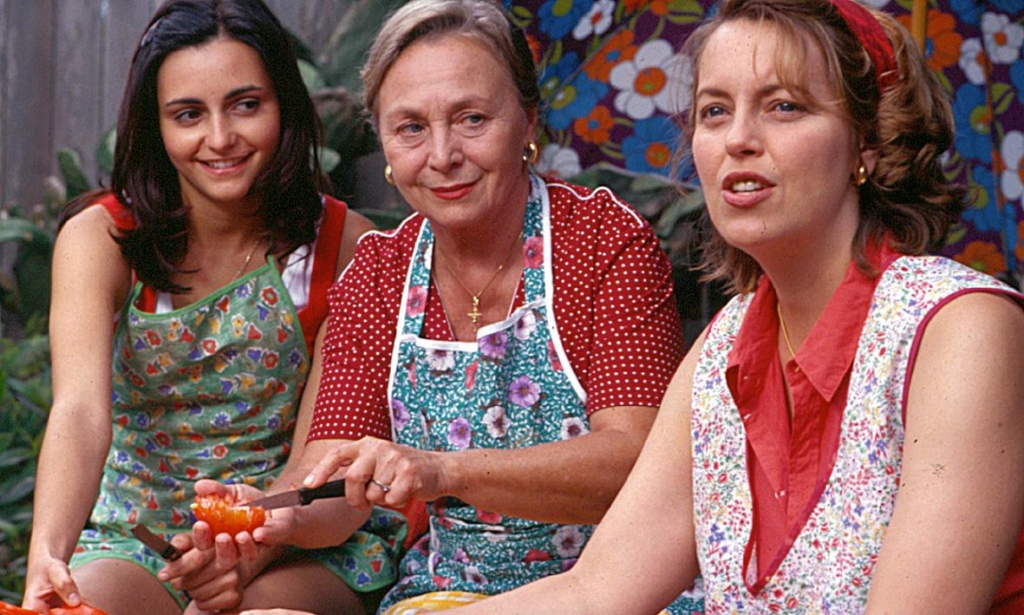 What was an excellent book, and potentially the
greatest Australian film ever made
,
Looking For Alibrandi
is currently celebrating its 25th anniversary. We have many feelings about this. Feelings of being old but also feelings of John Barton's suicide note and that time Josie thought she was going home in the back of a panel van.
To mark the novel's 25 years, Sydney Writers' Festival have hooked up
a totally stacked panel
to recreate the part where Josie makes that killer speech and meets Jacob for the first time. Actual Pia Miranda will be there with the novel's author Melina Marchetta, plus Yassmin Abdel-Magied (founder of Youth Without Borders), Mark Di Stefano (
Buzzfeed's
political editor), Gen Fricker (hilarious person), Brodie Lancaster (legend and editor of
Filmme Fatales
) and Rajith Savanadasa (writer of
Ruins
).
And what're we doing to celebrate the anniversary? Reflecting via GIFs, quotes and pics of the best bits, like…
Our introduction to Jacob who dropped a mad Nick Cave reference in his debate speech
Josie's culinary sophistication
When she hangs out in bed with her mum
The scene where Josie is first imagining her future with John
And then the moment they exchanged those notes 🙁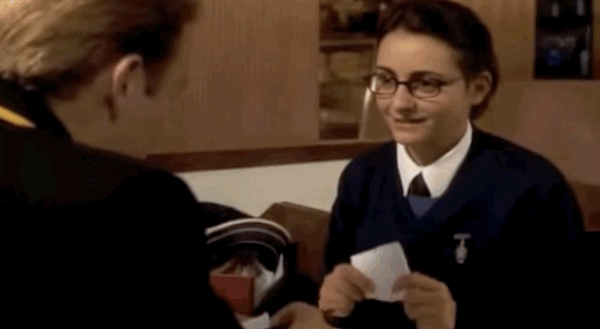 When Melina's words made us feel alright about our parents
And when she sassed us with some pretty good teen advice
The part that made us feel like our devvo loner existence wasn't unique or wrong
The monologue that makes us want to call our mums every time
And the one that makes us want to slap someone
The way it explores suicide in an honest way
John's words on his freedom 🙁
Finally, Josie's eventual understanding and embracing of herself <3
Grab tickets to 25 Years of Looking For Alibrandi: Have a Say Day, which is on May 28, right here.