Oyster Beauty How-To: Chill Beauty From 'Blouza Hall'
Totes Tousled.
First: That Tousel. Each model's mop was blown with a
Dyson Supersonic
hair dryer, which is why they look so damn good. Each style was slightly different, so we've broken them down for you.
Look 1:
First, apply R+Co Twister Curl Primer to the hair and then gently dry using the Dyson Supersonic hair dryer with diffuser attached.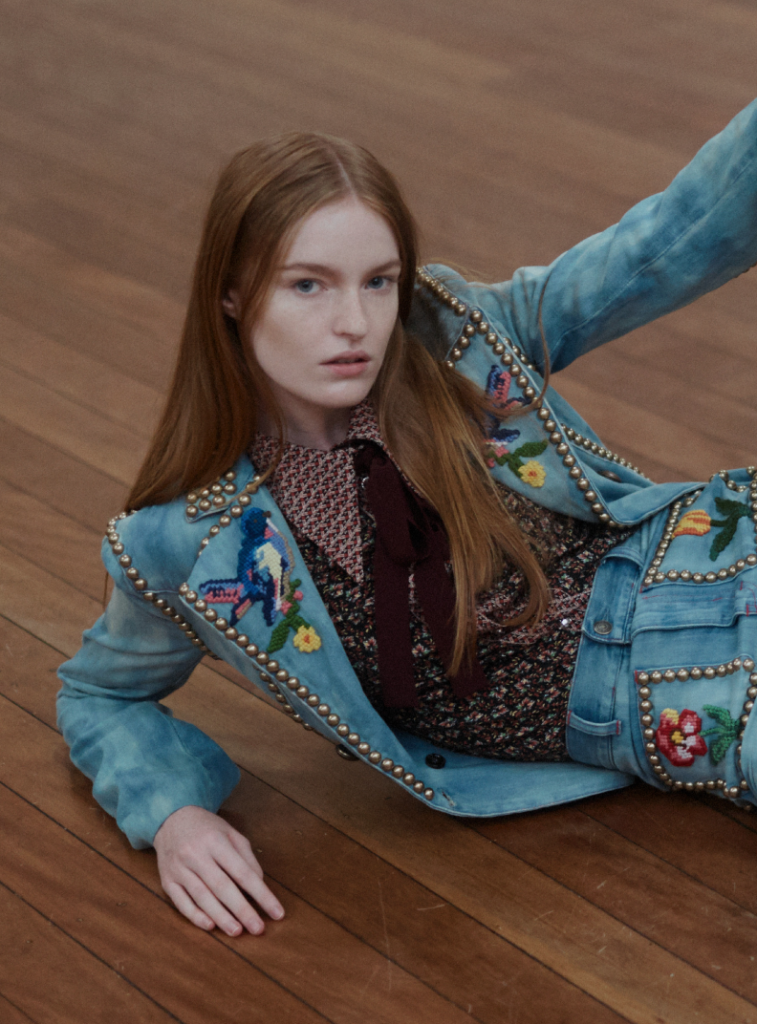 Apply R+Co Park Ave Blow Out Balm to wet hair. Dry using a paddle brush and the Dyson Supersonic hair dryer with smoothing nozzle attached.
After applying R+Co Dallas Thickening Spray, use the Dyson Supersonic hair dryer with the styling concentrator attachment and a large round brush to achieve volume at the roots and control at the ends.
Use the Dyson Supersonic hair dryer with diffuser attachment to achieve a smooth natural wave.
Now, that fresh-face feeling.
Step 1: The most important thing is to make sure the skin is prepped before applying any make-up. We suggest using Koh Gen Do Spa Gel to lightly scrub and remove any dead skin. Next, hydrate. Use something rich like Dr Hauschka Rose Day Cream, or the light version if your skin prefers it. Then, lightly pat a facial serum like Make Up For Ever Ultra Skin Booster, Dermalogica Photo Replenish Oil or Jessica Gomes Equal Beauty Super Serum.
Step 2: Foundation. For the shoot, everyone wore Shu Uemura. Our make-up artists didn't go for the exact colour of the skin, rather one that would counter balance their shade. In other words; if your skin is quiet pink don't use a pink foundation that's going to make your skin even more pink. Use a colour that has a little more yellow in it. Or if your skin is a little grey and dull, used a foundation that has a little pink in it to left the skin out of the dull tones.
Step 3: Lift! Use It Cosmetics Bye Bye Under Eye Illumination to add some lift. Place a few of the different tones on a palette and go over the face adding shades where needed. Then use Chanel Soleil Tan to sculpt the face and add colour.
Step 4: The details. Curl the lashes but don't use mascara and hydrate lips with Aerin Rose Lip Conditioner. Stay away from any powders so the skin keep that fresh and clean feel. Simple!
Models: Brook @ Chic, Joel and Reuben @ FiveTwenty, Alex Thorn @ IMG, Britt, Elena and Maia @ Priscillas