Louis C.K. Drops Trailer For 'I Love You, Daddy' At A Really Crap Time
Gross.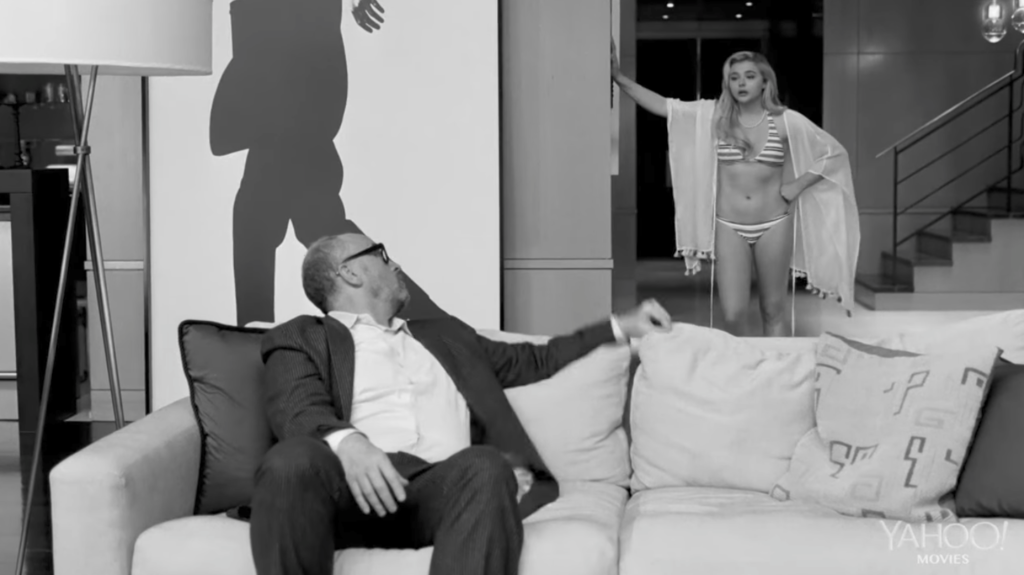 Louis C.K. has made a film wherein an old man filmmaker is having a love affair with a teenage girl (played by Chloë Grace Moretz). With absolutely lousy timing, he has released the trailer today. (I mean, idk, would there ever be a good time for this story line?)
In more detail, the film follows a television writer, played by Louis, who isn't stoked that his teen kid (Chloë) is dating an idol of his — who happens to be a 70-year-old filmmaker (John Malkovich). Titled I Love You, Daddy (shudders), it is clearly inspired by Woody Allen's Manhattan and shot in black and white. And considering both Woody and Louis have been accused of being full suss creeps in the past/present, this doesn't look good at all.
Anyway, here it is: