Wrap Sheet: Deadly Ponies @ MBFWA Resort 19, Day 4
Hopelessly devoted.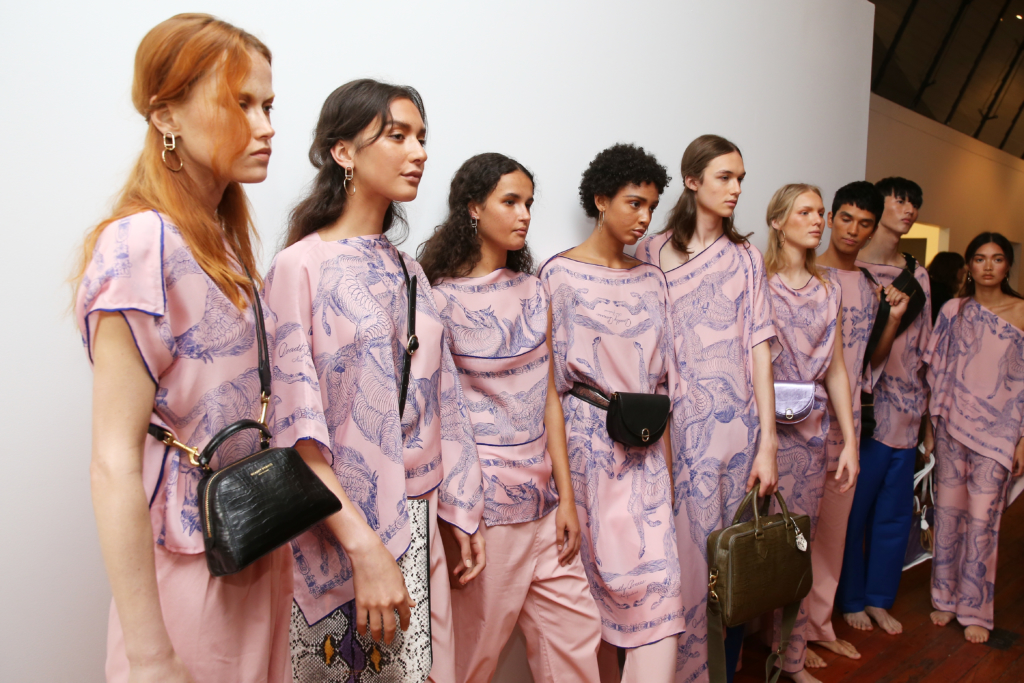 First Thoughts:
Deadly Ponies called their collection 'Devotion' and we think that might have something to do with how hopelessly devoted we've all been to their handbags for years and year. Models were swathed in beautiful sunset silks and armed with the goods: Italian leathers in traditional form as well as metallic, hand-tooled clasps broaches and v cool ring handles, plus a very trendy bag within a clear bag situation.
Feels Like:
The Verdict:
Still hopelessly devoted to you.
Images: Getty Images courtesy Mercedes-Benz Fashion Week Australia