Gucci Taps Glen Luchford For Very Surreal AW18 Campaign
'Grey Gardens' meets 'Silence of the Lambs'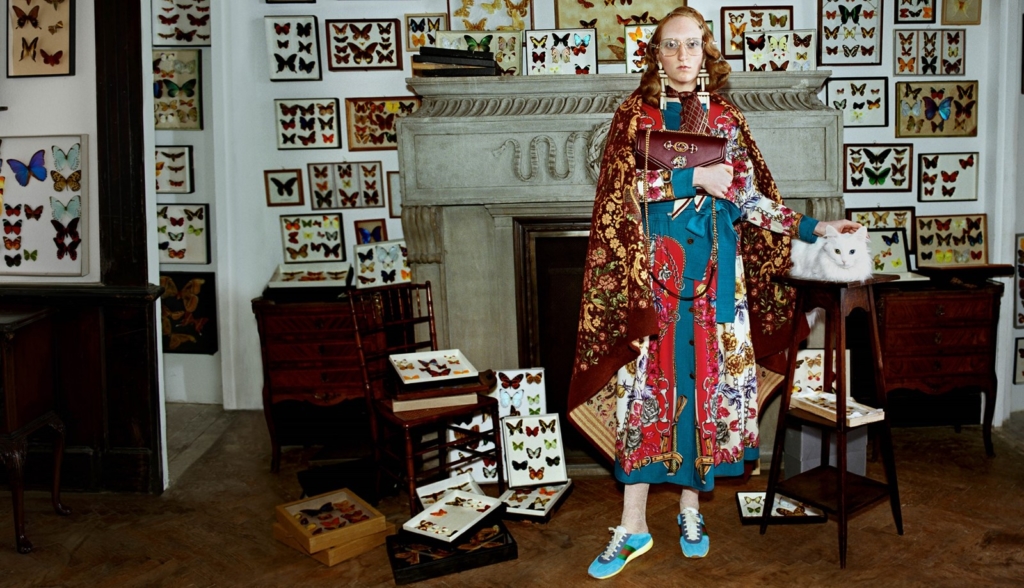 One thing's for sure: no one can ever say that Gucci doesn't go for it. They do everything times ten. For proof, see their latest campaign. Shot by Glen Luchford, the AW18 imagery is a hoarders wet dream. While there are no severed heads or cute bb dragons, there is lots of other stuff: butterflies, antique china, desserts, wigs, stuffed animals. The images are a surrealist Grey Gardens-meets-Silence of Lambs fantasy in which models pose alongside an excess of, well, pretty much everything.
Like the campaign itself, the collection is an ode to Michele's undying love for maximalism. Set to the backdrop of Luchford's images, the AW 18 campaign is an all out love letter to indulgence. And we're here for it.
View the images above.
Images: courtesy of Gucci