Meet The Total Legends Behind Parisian Streetwear Label Hell To Paradise
Keep the fire burning.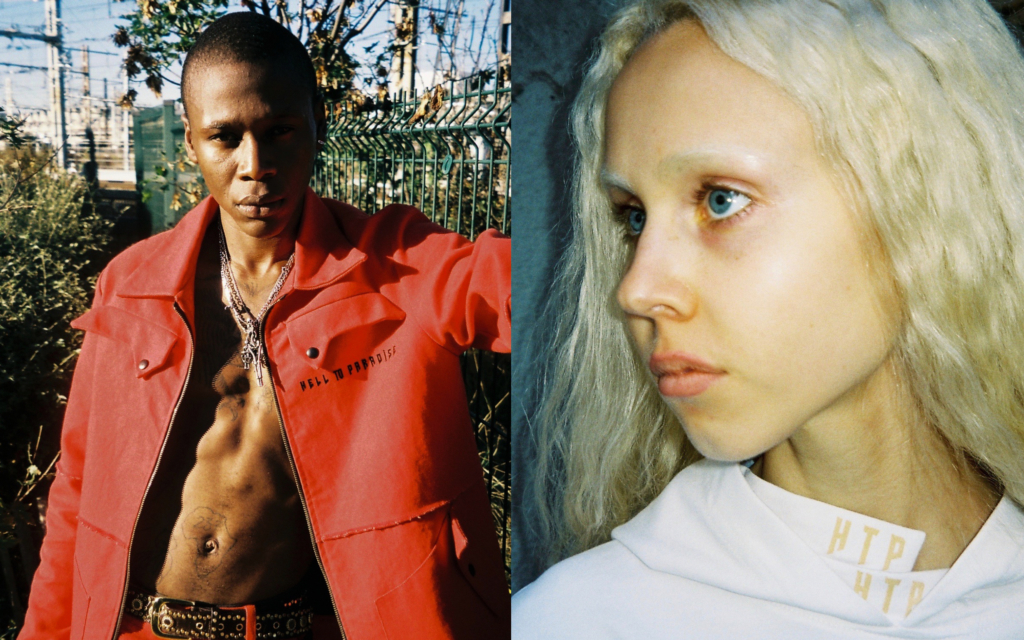 Fuelled entirely by ambition, Hell To Paradise is a label that is put together and held together by good mates Nélio Diogo and Franck Sinner. Based in Paris, the pair use the label to tell a story about their French lifestyle and their African roots — self-expression and purpose befit home for them both. Keeping things close, once their design phase is over, they source fabrics locally and everything is put together in their atelier in the middle of Paris.
What they do is obvs super cool, but who they guys are is incredibly inspiring. Nélio is a ripe 23-year-old, born in west Africa on an island called Sao Tome and was raised on the streets of Paris.
"My inspiration comes from intimate moments," he says. "I've never had anything and I've always wanted more in my life. From the second I knew how to draw clothes I had wanted to go to a fashion school but it was just too expensive for me so I had to use my own skills." From there, Hell To Paradise was actualised with Franck Sinner.
"What really made me want to do fashion was simply the fact that I wanted to wear the expression of my own ideas, and to make a life of it," Franck says.
"My mother was not supportive of my fashion studies at first, as it was out of our means," he continues. "I will never forget this question she asked me the day I really tried to make her understand that I wanted to study fashion: 'Can you give me the name of a famous black designer in France?' I showed her a picture of Olivier Rousteing from Balmain, I almost received a slap! Now, I could shout VIRGIL ABLOH."
Looking at their debut collection, Franck's namedropping isn't too far off the mark. Thinking beyond the facade of streetwear — experimenting with funnel necks, seam work that fans of Y/Project would be impressed by, and graphics and fabrication really do build an individual identity — Nélio and Franck's work has real momentum.
"Hell to Paradise is my life, my legacy, it is embedded in our lifestyle, it is our past and our vision," Nélio says.
Tap the gallery above to get a close look at their debut collection. Then keep your eyes peeled for their follow up, which is scheduled to drop mind-January 2019, if you wanna ball like this:
Photography: Natalie Lin @ Akrav Agency