Meet The Artist: Anna Pogossova Creates Scenes That Are Outta This Time
'X (Satellite)' opens tonight!
Anna Pogossova has a way with set ups that are totally magic. Her still lifes — futuristic, wired, full of soft tension, and often lively in that certain remarkable way a picture can be — feature frequently in Oysters pages, so you may not be a stranger to her output.
But her, Anna Pogossova, as a person, you can get to know below. We quizzed her in celebration of her upcoming exhibition, 'X (Satellite)', which opens tonight and will run until 13 April at Jerico Contemporary. In this set of work, she "maps out a hypothetical future" with "a romanticised visualisation of space, the use of recognisable but seemingly unrelated iconographies," but she'll tell you all about that below.
Name: Anna Pogossova
Nickname: Poggy, Pogo
Where did you grow up and where do you live now?
I grew up in Moscow, and now I live in Sydney.
What were you into in high school?
Art, drama, dance, DIY bleaching my hair.
In what ways have you changed since then?
Strictly professional hair colouring only. I'm more sure when it comes to big life things, but more inhibited at the same time. I'm terrified of getting up on stage now, but in other ways I feel more certain and confident.
Do you remember the first time you realised you were good at creative stuff? What did you first make?
I don't remember feeling like I was good at it until I was a bit older, but I remember feeling the drive to create things from a very young age. My first successful finished work was in kindergarten. I'd written (dictated to my mum who wrote it down for me) and illustrated a story about a dog who ran away from the circus.
Where is your favourite place to work?
With other people nearby.
What's the best work you've ever made?
I think it's something which has to be perpetually on the horizon, or you would lose your drive, it would be the end. The best work is always yet to come.
What's the best work someone else has ever made?
It' almost impossible to just choose one, so here are a few, which I think about all the time, and have affected me in profound ways: Louise Bourgeois, pretty much every work she's ever made; Mike Kelley, 'Kandors'; Stanley Kubrick,  2001: A Space Odyssey; Tom Robbins, Jitterbug Perfume.
What scares you most?
Forgetting.
Best piece of advice you ever received?
Specialise.
What is a skill you wish you possessed?
I wish I could write music, sing and cook. I'm really terrible at all three of those things.
Finally — tell us about your show! What are you showing and whats the story behind it?
I'm exhibiting a new body of work, 'X (Satellite)', which uses photography, object-making and 3D, to fabricate new fictional worlds, derived from existing mythologies. My practice is very much about the logic of the imaginary, sign, symbol and meaning-making.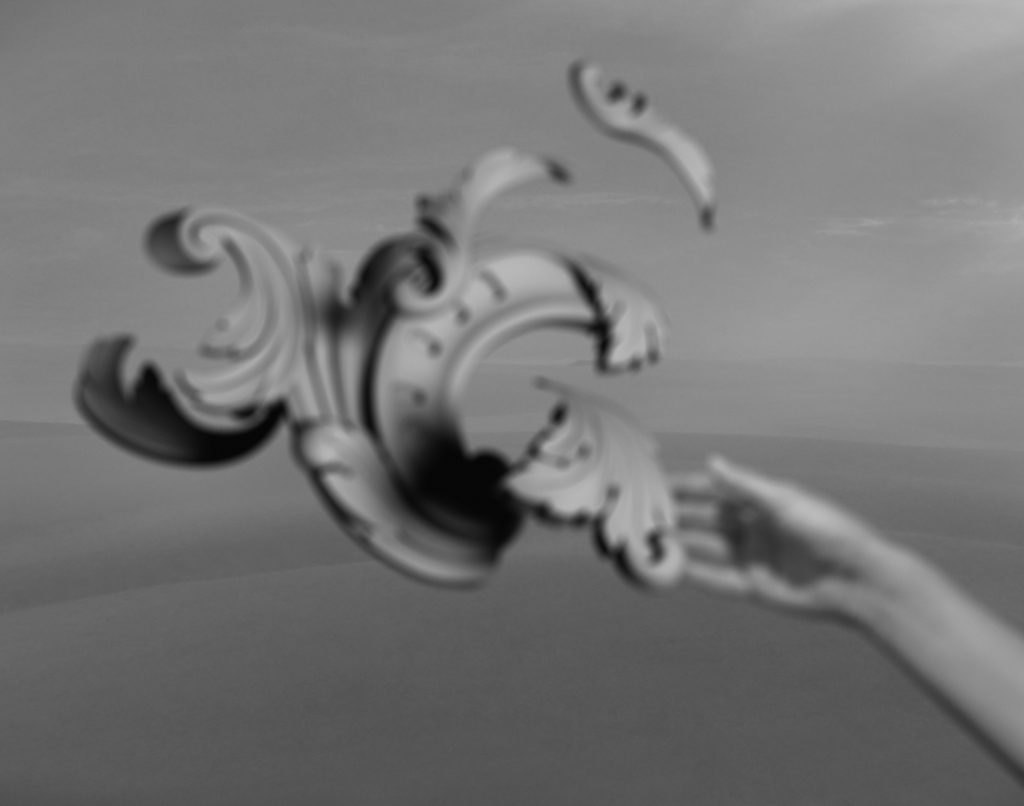 Images: Courtesy of Anna Pogossova.
Artwork featured in images, from top:
Lander (Fabergé), 2019. C-type print, resin.
Viewing Room (Observatory), 2019. C-Type print, resin
Satellite II, 2019. Metallic print, resin.