Listen To A Sneak Peek Of Grimes' First Single From 'Miss_Anthropocene'
Hey world.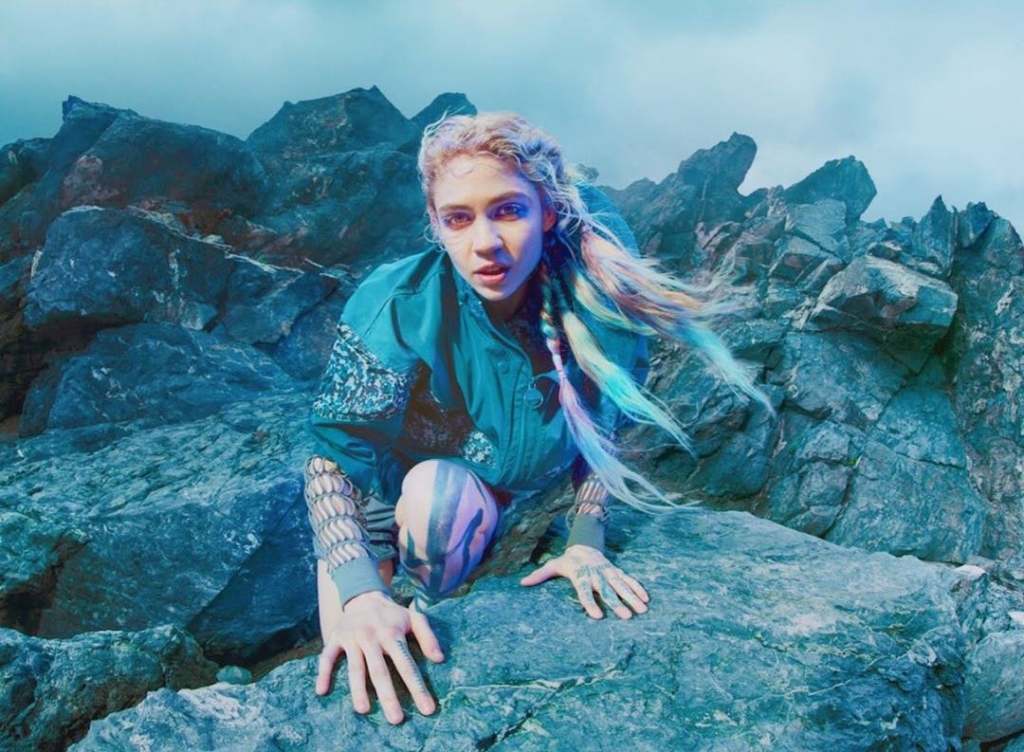 It's been two months since Grimes told us her new album, Miss_Anthropocene, was done, telling a fan on Twitter that she was taking her "sweet time" while it was getting mixed, so she could drop everything at once. And it seems the time has finally come for us to hear the follow up to 2015's Art Angels. Earlier this week, the singer shared a teaser for her first single from the album, announcing it would be out in full on September 13.
The preview comes as part of a new video from the singer's ongoing collaboration with adidas x Stella McCartney, whose campaign she fronted last month.
The 'Hey World' campaign featured Grimes in a new adidas x Stella McCartney collection that's over 80% sustainable, breaking "new ground in innovation and eco design."
As for the new teaser, the video sees Grimes running around in the eco-friendly collection, carrying a Minecraft-looking mirrored ball. At the very end of the clip, we get a small taste of Miss_Anthropocene. Blink, and you might miss it, but it's there. We promise.
Other than the few second preview, not much is known about Grimes' forthcoming album, other than that it's "a concept album about the anthropomorphic goddess of climate change: a psychedelic, space dwelling demon/beauty-Queen, who relishes the end of the world."
So…. yeah. A lot of people figured her Spring banger 'We Appreciate Power,' or its speedy nightcore remix would the first songs from record, but it seems this new track is its official debut.
And since the album is done (and Grimes has hopefully, maybe finished "recovering"), we're hoping that after the September 13 single, we'll get a killer video (like the one of her singing 'We Appreciate Power' blindfolded on Fallon), and then the full album drop. Here's hoping.
In the meantime, listen close to the preview below.